Reeflex Pro Cameraدانلود
Reeflex Pro Camera
Photo & Video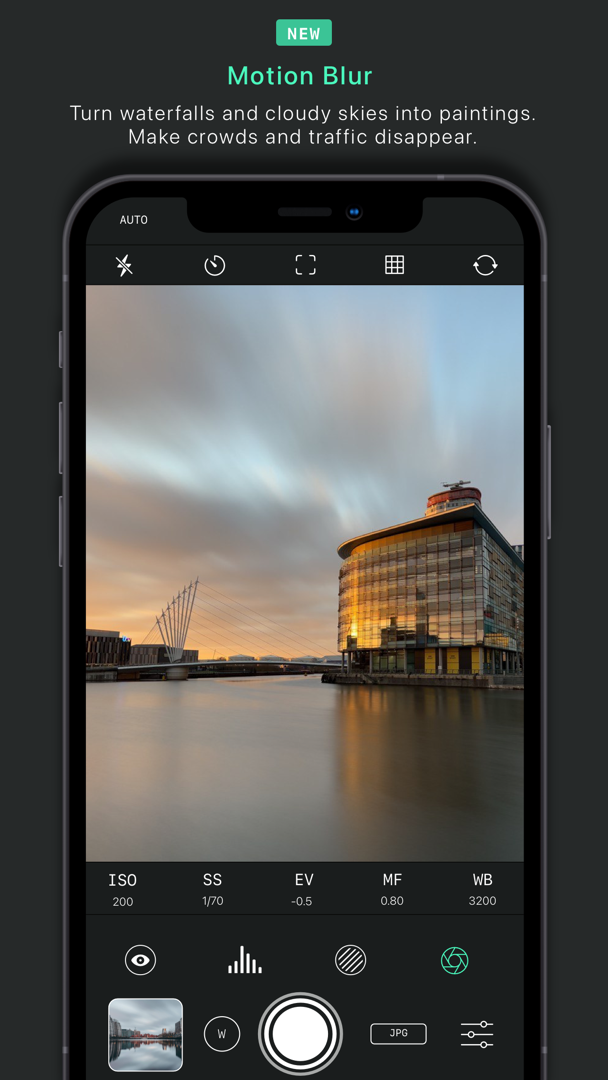 Reeflex is the best photography app on the App Store designed for enthusiasts, creatives, and professional photographers! The app provides pro-level DSLR features directly on your iPhone while being intuitive and easy to use in every situation.

--- Professional Tools for Everyone ---

Reeflex offers a rich set of professional tools for full manual control over focus, exposure, and white balance. The live histograms combined with the zebra stripes allow you to precisely monitor your exposure. The focus peaking is a powerful guide for adjusting the focus over your subject. By a simple two-finger tap on the viewfinder, Reeflex also offers the possibility to independently adjust focus and exposure, moving two convenient reticles across the scene.

Reeflex allows shooting in HEIF, JPG, TIFF, or RAW on all iPhone models. For compatible devices, you can also shoot in the Apple ProRAW format.

--- Slow Shutter Mode ---

Reeflex offers the best long exposure tools on the App Store. Enjoy the flexibility of manual controls and watch the picture forming on the screen. Select either motion blur or light trails to make people disappear, give moving water a smooth silky appearance, or capture the movement of the night sky for stunning star trails. It has never been easier, the only limit is your creativity.

Only a few days after its launch, Reeflex was listed as "Must Have APPS - You Never Heard About!" by the highly popular iReviews YouTube channel. Check out the video at https://www.youtube.com/watch?v=9M2PjNFbIjM

--- MAIN FEATURES ---

• Motion blur
• Light trails
• Wide range of selectable exposure duration, from 0.5 s to 2 hours.
• Bulb mode for custom exposure duration
• Full manual controls over ISO, shutter speed, focus, and white balance
• Focus and exposure reticles
• Luma and RGB zebra stripes
• Live RGB and luma histograms
• Advanced focus peaking
• Support for multiple cameras
• Apple's ProRAW* and RAW** support
• JPEG, HEIF, or TIFF as processed formats
• GPS location in photos' metadata
• Gyroscopic tiltmeter

--- ADDITIONAL FEATURES ---

• Extended digital zoom up to 10x.
• Integrated camera roll.
• Customization of focus peaking color
• Tutorials, tips, and detailed explanations in the settings section.

--- WHAT'S COMING NEXT ---

We are working hard to include more advanced features such as:
• RAW long exposures
• Hand-held long exposures
• Time-lapse, intervalometer, and bracketing

--- REMARKS ---

*ProRAW is only supported on iPhone 12 Pro and iPhone 12 pro max. On other devices, when RAW mode is selected, photos will be saved in the Bayer RAW format. RAW mode requires an iPhone 6s or later.
**On devices older than the iPhone 12, the RAW format is not supported on the ultrawide camera.

Stay tuned for new updates!
We'd love to hear from you and get your feedback. If you have any ideas on new features or improvements, please email us at info@reeflexstore.com.